Haddock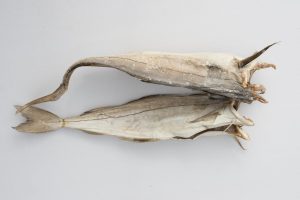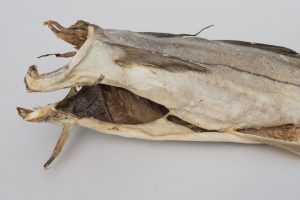 Haddock has clean white flesh that is quite firm when fresh, and it is often cooked similarly to cod. It does not respond well to salting, but it is often preserved by drying and is also widely used in processed products.
Haddock is sorted in length 20/40 cm, 30/50 cm, 50/70 cm, 70/+ cm.
Stock fish of haddock is packaged in 45 kg bales
We produce stock fish naturally dried outside, in excellent conditions at Værøy. The production of stock fish has its roots in an old tradition. The raw material is caught right next to the production facilities, which ensures top quality of end products.